Fabulous food
cake & coffee
Locally Sourced × Crafted with Love
The hidden Southport gem which is definitely worth knowing about!
Tapper's is a stylish, independent, cosy cafe, conveniently situated near Lord Street.
Photo's by a Tapper.
Whether it's a refreshing cup of tea, a stimulating coffee or a relaxing glass of wine you need: with or without a tasty snack or meal - this is the place for you.
Established in Spring 2010 this eponymous cafe is a firm favourite on the Southport dining scene. Local people, visitors and holiday makers enjoy the fantastic, locally-sourced fresh food, attention to detail and customer service which ensures that people make it a favourite destination.
At the junction of Union Street and Castle Street, Tapper's Cafe is open from Monday to Saturday - serving a satisfying breakfast menu from 9:00 am to 11:30 am, an imaginative lunch menu from 11:30 am to 4:00 pm and a tantalising selection of delicious, home-baked cakes throughout the day. A selection of our specially prepared products are also available for takeaway at the counter or for home delivery by Deliveroo.
Phone
01704 539567
Location
9 Union Street
Southport
PR9 0QF
Autumn/Winter Hours
Monday - Saturday
09:00 - 16:00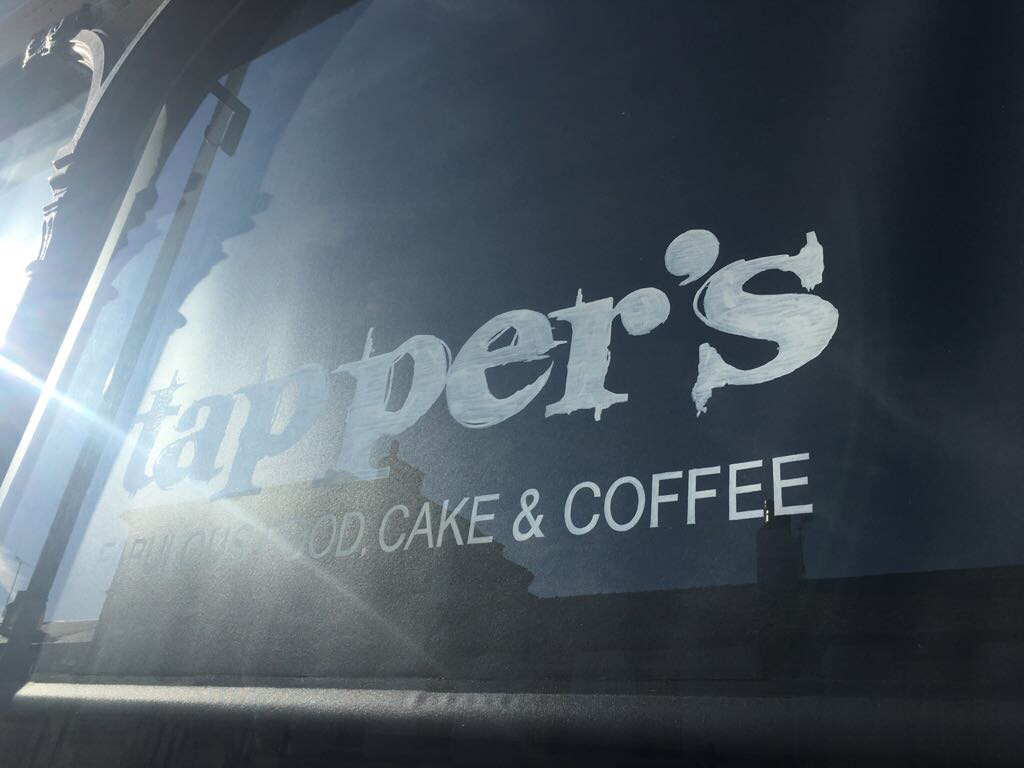 Stay In The Loop
Keep up to date with what's going on at Tapper's. Click the button below, fill in your details & we'll keep you in the loop.
PHONE
01704 539567
LOCATION
9 Union Street, Southport, PR9 0QF
HOURS
Monday - SATURDAY 09:00 - 16:00
BANK HOLIDAY 10:00 - 15:00